The simple, old school classic glazed donut has been an Kiwi favourite for many years. Crispy on the outside, soft on the inside. It's nothing short of crave-worthy.
With new citrus flavours providing a bright, tangy taste and sweet classics boasting a pillow like fluffiness, these donuts are highly addictive.
Enjoy life's simple pleasures.
Try out our Flavour Glazes range in a store near you.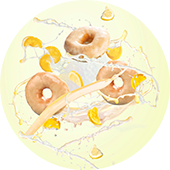 Lemon

Glaze
Full of robust lemon flavour these light and fluffy donuts are simply irresistible.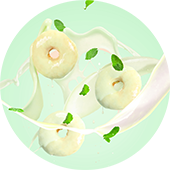 Mint

Glaze
With a lingering cool effect on the tongue, this donut packs a punch of flavour.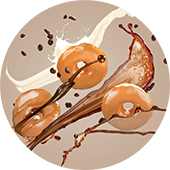 Coffee

Glaze
Smooth and crunchy with a sweet texture, the ultimate coffee addicts morning pick me up.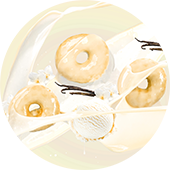 Vanilla

Glaze
Is there anything better than a warm glazed donut? Designed for those who love a simple classic.